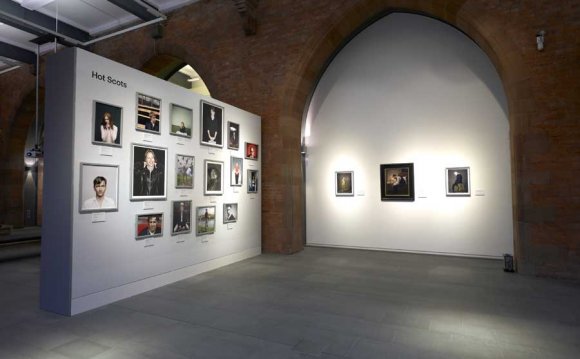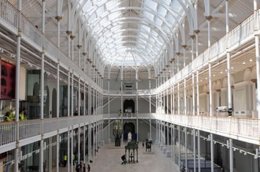 The Scottish National Gallery
The Mound, Edinburgh, EH2 2EL. Open daily, 10am-5pm, Thursdays until 7pm.
The Scottish National Gallery is in the heart of Edinburgh and houses the nation's treasures - one of the best collections of fine art in the world.
The collection comprises 4 exhibitions, 16 displays and holds 37 events a year.
Admission is free with a charge for special exhibitions.
Recommended for 2016: Arthur Melville: Adventures in Colour. Until end January 2016.
Arthur Melville (1855-1904) was the most radical and exciting Scottish artist of his generation and one of the finest British watercolour painters of the 19th century. His bold, dramatic compositions, his scintillating watercolour technique, and his ability to evoke colour and light with the brilliance of stained glass, mark him out as a painter of outstanding talent and originality.
The Scottish National Gallery of Modern Art
75 Belford Road, Edinburgh, EH4 3DR. Open daily, 10am-5pm.
A must-see venue for modern and contemporary art. It is home to a fantastic sculpture park and quirky venue Pig Rock Bothy.
The building boasts 4 exhibitions, 26 displays and 12 events a year.
Recommended for 2016: Modern Scottish Women: Painters and Sculptors 1885-1965. Until June 26, 2016.
This revelatory exhibition of work by Scottish women artists concentrates on painters and sculptors. It covers the period from 1885, when Fra Newbery became Director of Glasgow School of Art, until 1965, the year of Anne Redpath's death. The eighty years which lay between these events saw an unprecedented number of Scottish women train and practise as artists.
More than 90 works are on show, drawn from the National Galleries of Scotland's holdings and other public collections from throughout the UK, as well as from private collections. The exhibition includes familiar masterpieces alongside important works by significant artists which are rarely seen and who are not widely known. Artists represented range from Bessie Mac Nicol, Phoebe Anna Traquair and Gertrude Alice Meredith Williams, to Margaret Macdonald Mackintosh, Dorothy Johnstone and Hazel Armuor, as well as Phyllis Mary Bone, Joan Eardley and Bet Low. The conditions that the artists negotiated as students and practitioners due to their gender will be explored, shedding new light on this vital chapter of Scottish modern art history, whilst uncovering and celebrating women's contribution to it.
The Scottish National Portrait Gallery
1 Queen Street, Edinburgh, EH2 1JD. Open daily, 10am-5pm, Thursdays until 7pm.
Come face to face with Scotland, past and present, at the Scottish National Portrait Gallery. Admission is free. A charge may be made for special exhibitions. See a total of 7 exhibitions, 9 displays and 23 events a year.
Recommended for 2016 : Document Scotland | The Ties That Bind. Until April 24 2016.
A photographic collective comprising four Scottish photographers - Colin McPherson, Jeremy Sutton-Hibbert, Sophie Gerrard and Stephen McLaren — each involved in documentary photography. This exhibition takes place one year after the Scottish Referendum and features 75 photographs of, and about, Scotland and its people created by this photography group.
Surgeons' Hall Museums
Nicolson Street, Edinburgh, EH8 9DW. Open daily, 10am to 5pm.
All of the exhibits which have made SHM world-famous will be back on display: including a pocket book made from the skin of the infamous murderer, William Burke; and exhibits relating to Dr Joseph Bell, Sir Arthur Conan Doyle's teacher and main inspiration for Sherlock Holmes, the highlight of which is a letter from the author crediting his mentor as such.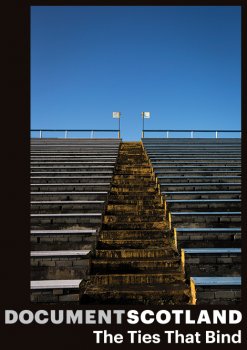 The National Museum of Flight
National Museum of Flight
East Fortune Airfield, East Lothian, EH39 5LF. November – March Saturday & Sunday only 10:00-16:00
A short drive from the city, this museum tells the story of flight from the Wright brothers to the present day in a series of converted hangars on a former RAF base. The big draw is Concorde, one of the 20 now-defunct aircraft, which was shipped to Scotland in 2004 for a special exhibit on supersonic flight. The child-friendly site includes 50 aircraft, and artefacts from both commercial and military aviation, including the fuselage of a Boeing 707.
National Museum of Scotland, Edinburgh
The National Museum of Scotland
Chambers Street, Edinburgh EH1 1JF. Open Daily 10am til 5pm.
The mummy of all of Edinburgh's museums. It's had a recent £47m facelift, with 16 new galleries and 8, 000 objects, 80% of which are being viewed for the first time.
Exhibits including stuffed animals have been freed from the glass cases and now show off with video backdrops. Dolly the sheep is here, as is a 12m cast of a T-rex skeleton and the jawbone of a sperm whale. The new displays are more exciting and a lot more interactive. Science, technology and transport are well covered, and you can also nip next door to find out about the history of Scotland, including jewellery commissioned by Mary Queen of Scots.
Recommended for 2016: Build It! Exhibition of Lego 29 Jan - 17 Apr 2016
Warren Elsmore and his team display some of their most beautiful and intricate mini-buildings and models in the Grand Gallery. To add to the set, they will also be on-site, building a special three metre model of the museum. Plenty of interaction.
Another Minimalism at The Fruitmarket Gallery.
The Fruitmarket Gallery
45 Market Street, Edinburgh, EH1 1DF. Mon–Sat 11am–6pm, Sun 12–5pm.
The Fruitmarket Gallery brings to Scotland some of the world's most important contemporary artists. The gallery aims to 'change lives' by offering an intimate encounter with art for free.
Recommended for 2016: Another Minimalism: Art After California Light and Space - until 21 February 2016
Bringing the work of a select group of current-generation artists together with that of two pioneers of West Coast American minimalism, this exhibition examines the impact of California Light and Space art on artists working today.
Lonely Planet Images
Museum of Childhood, High Street, Royal Mile.
Museum of Childhood
42 High Street, Royal Mile, Edinburgh EH1 1TG. Monday-Saturday 10am - 5pm
Sunday 12pm - 5pm.
What's not to love about this treasure trove of nostalgia which has a place close to the heart of millions of Scots.
It charts the history of toys and games through across the generations, from Steiff bears to dolls, trains and pedal cars.
Kids can see a 1930s schoolroom and a Victorian Street complete with outdoor toys and dress-up games.
Recommended for 2016: 26 Childhood Winters. Until March 31, 2016.
An exhibition capturing the memories of childhood winters - the tingling cold hands, boring rainy days and opening Christmas presents.
The Travelling Gallery
The Travelling Gallery is a unique, beautiful, self-contained, custom-built mobile art gallery, which brings contemporary art exhibitions into schools and communities throughout Scotland.
The Gallery usually tours two exhibitions per year for about four months at a time and is often at a different venue each day.
Admission to all Travelling Gallery exhibitions is free and you also get a colour leaflet about the exhibition to take away with you.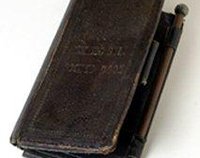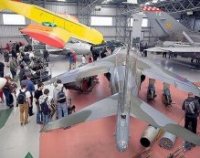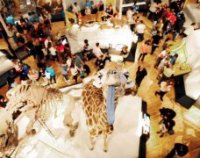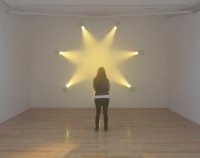 Source: www.dailyrecord.co.uk
RELATED VIDEO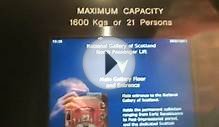 ACE Circular lift a the National Gallery Complex, Edinburgh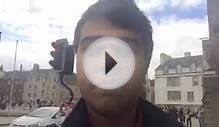 Edinburgh queens gallery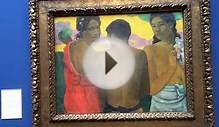 Scottish National Gallery - Edinburgh - Scotland - United ...
Share this Post