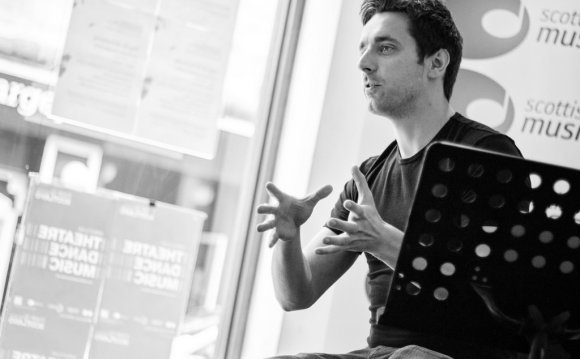 The Scottish songs Centre is home to the sole archive on everything regarding Scottish music!

Consisting of over 40, 000 interesting items, dating back to the early 1500s, with articles including hand-written scores by numerous famous Scottish composers, to original poems by Robert Burns, to sheet songs of work from Robert Carver for this day, to demo tracks of Scotland's most readily useful rings, our collection is one of a sort!
The materials is open to the general public and could be viewed by arrangement during SMC opening hours. We are able to also provide copies on most unpublished or out-of-copyright things if desired.
A tiny element of our collection is held on site, at Candleriggs, and might be consulted by session in our comfortable and fashionable foyer room. The rest of our material is saved off-site, which we require two working days' notice to be able to access it. But as more associated with the collection is digitised, visitors can explore our treasures quickly online.
Numerous things are available for purchase or employ, If you find an item inside our catalogue which is maybe not when you look at the shop, simply drop united states a range and then we would-be thrilled to help you acquire a duplicate if possible.
Sheet Music
Scores and gratification material for functions Scottish composers take over our assortment of sheet songs. Nearly all of this material times from 1960s, and includes unpublished plus published items, but we have considerable holdings of imprinted music from the 18th, 19th and early twentieth hundreds of years, with contemporary versions of music from previous times.
Tracks
Our recordings consist of commercial releases on plastic and CD, plus exclusive tracks donated to united states and copies of radio broadcasts of live and studio performances and music-related documentaries, performs and interviews, many on quarter-inch tape and cassette. We hold copies of significant radio sets including the Music of Scotland (1973), Maisters associated with the Bow (1984), Scotland's Music (1991-2, 2007).
Books
We a comprehensive assortment of printed publications, periodicals, and pamphlets which relate solely to Scottish music history and significant individuals and institutions, and dozens of tune- and tune-books from early collections including James Johnson's and also the fiddle tunes published by Niel Gow right through to modern-day compilations of specially-commissioned compositions just like the Nineties range and/or Songbook series from NYCoS.
Special Collections
A number of these are not available and difficult to obtain, but of special interest are the after collections, all of which provides a remarkable picture of just one part of Scotland's musical heritage.
Ronnie Gurr collection: a wide range of demonstration and promo tapes, initial mixes, radio broadcasts and stay show tracks through the 1970s and 80s. Donated by Ronnie Gurr. (partly catalogued).
Radio Scotland demo tapes: an accumulation of over 600 tapes provided for BBC Scotland in 1980s by bands and singer-songwriters longing for radio play. (Partially catalogued).
CaVa Studios range: unclaimed master-tapes donated by CaVa's Glasgow studios with regards to downsized in 2005. (Partially catalogued).
Kenneth McKellar range: over 1000 sheet songs things and over 400 recordings from personal collection of the popular tenor. Donated by Jane McKellar. (Partially catalogued).
Arthur Blake / Ian Gourlay Collection: over 1000 performing sets of light orchestral arrangements created for the BBC and Scottish tv. Donated by Margaret Calderwood and Morna Gourlay. (totally catalogued)
BBC Scottish Radio Orchestra Collection: the sheet music for over 3000 tracks including 'I Belong to Glasgow', 'The Jeely section tune' and 'Donald, Where's Your Troosers'. From archive regarding the BBC Scottish broadcast Orchestra. (partly catalogued).
Jazz on Gateway range: tapes of performances at the Gateway Theatre, Edinburgh by Oscar Peterson, Stan Tracy, Morrissey Mullen as well as others. Contributed by James Bryce.
Finitribe Collection: over thirty releases on CD and plastic by Edinburgh-based commercial techno outfit Finitribe and related projects from the 1980s and 1990s. Contributed by David Millar. (Fully catalogued)
Francis George Scott Collection: including the original manuscripts of over 200 songs, many of them nevertheless unpublished, by Francis George Scott (1880-1958), an important figure associated with the modernist Scottish renaissance. (totally catalogued)
Ian Whyte range: over 2000 handwritten results and components for original compositions and arrangements by Ian Whyte (1901-1960). (completely catalogued)
William Wordsworth range: handwritten and imprinted ratings and parts for over 100 original compositions by William Wordsworth (1908-1988). (Fully catalogued). Additionally correspondence, sketches, cuttings.
William G Whittaker Collection: handwritten and imprinted results and parts for nearly 500 functions William G Whittaker (1876-1944). (totally catalogued). In addition letters, diaries, draft autobiography, and various pamphlets and cuttings.
Manuel Jacobs range: the surviving manuscripts of instrumental and chamber compositions of Manuel Jacobs (1910-1993). Donated by Geoffrey Jacobs. (completely catalogued)
Marie Dare range: mostly unpublished, handwritten chamber and instrumental compositions by Marie Dare (1902-1976). (totally catalogued).
Miscellaneous Information
We also hold a considerable assortment of ephemeral material concerning over a hundred Scottish composers, such as for example show programs, press clippings, communication, photographs, mostly from 1960s for this day.
See also:
Source: www.scottishmusiccentre.com
RELATED VIDEO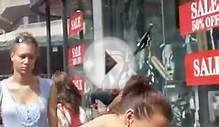 Scottish Music with Gaida in Nottingham City Centre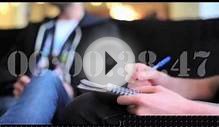 2013/14 Scottish Music Centre, Composition Marathon Countdown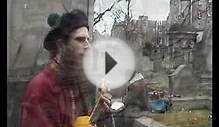 Scottish Music Teuchter Ukelele Leathermonk "Centre Of The ...
Share this Post