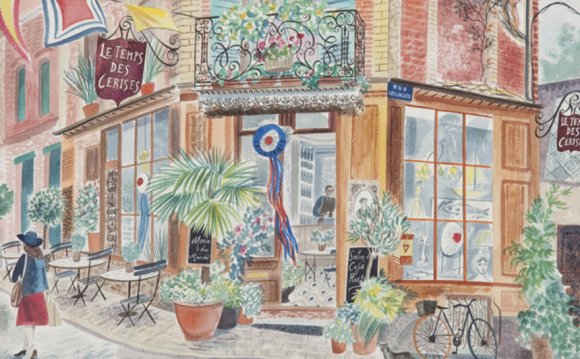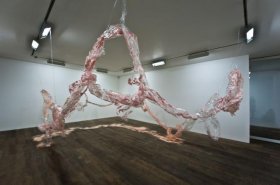 Karla Black
Nominated for the Turner Prize in 2011, Karla Black is a Scottish sculptor. After graduating from Glasgow School of Art in 1999 she participated in numerous group and solo exhibitions in the UK, Germany and the States. In 2011, she represented Scotland at the 54th Venice Biennale in Italy. Black creates large-scale sculptures by combining traditional art materials, such as paint and plaster, with everyday ones, for instance nail varnish, cellophane and toiletries. Her installations impose their presence by often occupying the entire space, but they simultaneously embody fragility and vulnerability. During an, she explained where her interest in sculptures originated: 'Sculpture is what's important to me […] because it's real and because it's really here. Its physicality matters. […] sculpture is absolutely rooted in the world. But I'd hope that my work can prove that that doesn't mean that it [sculpture] is any less than an escape.'
Karla Black's work | Courtesy Modern Art
Alison Watt
Born in Scotland in 1965, Alison Watt attended the Glasgow School of Art. In 1987, before completing her studies, she won the John Player Portrait Award, which consequently landed her a commissioned work by the National Portrait Gallery of a portrait of the Queen Mother. Famous for portraits, still life and for an extraordinary attention to details in her paintings, Watt follows the tradition of figurative art. Among her many exhibitions is Phantom (2008), which was the result of her two-year work as Associate Artist at the National Gallery in London. For this show, Watt focused her pieces on Francisco de Zurbarán's St Francis in Meditation, for which she further studied her long time fascination for colours, fabric and textures.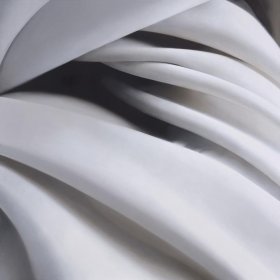 In 2008, she was appointed Order of the British Empire.
Courtesy Alison Watt
Christine Borland
Recently appointed Baltic Professor at the Northumbria University in Newcastle, Christine Borland is a Scottish artist and member of the Young British Artists. A cross-disciplinary artist, Borland is interested in the apparent dichotomy of science and art, of life and death, and in her works these opposing forces constantly resurface. In 1997, she was nominated for the 'all women' Turner Prize. Her exhibited work, From Life, is a forensic reconstruction of a missing person skeleton, an Asian female in her twenties. By starting simply from the skull, Borland rebuilt the woman's head with a bronze cast. The artist's piece is an attempt to re-personalise the de-humanisation of people in the health and medical world. Boland gives the public access to sensitive materials collected through forensic and scientific investigations by turning them into poetic pieces of art.
Source: theculturetrip.com
RELATED VIDEO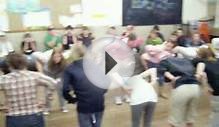 Female Scottish Warriors Dancing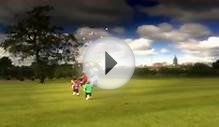 TV Ad - Vicky Watt Scottish Female Voice Over Artist - STV ...
TV Ad - Vicky Watt Scottish Female Voice Over Artist ...
Share this Post